If you are looking for the best shoes for dancing hip hop, you have to learn the specifics of this style in the first place. Born on the streets of New York City back in the 1970s, this dance continues to amaze and lure the audience even today.
Rubber sole to protect toes
Top Pick
Rubber sole to protect toes
This dance has its own philosophy, as well as fashion. Traveling around the world, it creates its own unique aesthetics To be able to achieve outstanding results and enjoy your movements, you have to start with the right armor, including your clothes and shoes. This list contains only the most reliable street dancers shoes that turned their owners into legends.
7 Best Shoes for Dancing Hip Hop Reviewed
You can't dance hip hop in pointes. The dance is energetic and complicated. It requires lots of muscle work and shoes must grant flexibility and support. No matter whether you choose split-sole or full sole sneakers, they have to protect your feet in the first place and allow you to dance freely.
1. PUMA California – Top Pick Best Hip Hop Dance Shoes of Leather
You can wear these sneakers for both, your performance and practice. They look stylish, are lightweight and durable. You can choose the color palette from standard white and black to silver-gray and purple.
Puma is a well-known brand from Germany. It was founded back in 1948. 'Till that time, it is considered one of the biggest sportswear manufacturers in the world.
The upper cover is made of 100 percent breathable leather. The sole is made of high-quality leather. I believe you may have seen a similar model back in the 80s. If you think you have found similarities, you are right.
This model is a comeback of popular 80s Puma California sneakers. A thick rubber sole protects your feet and allows you to stand on your toes for as long as you need.

PROS:
High-quality leather
Rubber sole to protect toes
Well-known classic model
Breathable fabric
Affordable price
CONS:
There is no arch support, so you may need to make additional purchase
2. Vans Vn-Outy 187 – Runner-Up Men's Hip Hop Dance Shoes
While they are considered hip hop shoes for men, I have personally checked them, and they are equally good for women. Hip hop blurs the gender differences when it comes to professional dance.
Vans describe this model as male-only due to the name, so women can also wear them. There are different sizes, including both for men and women. You may also pick the color you like. Vans is a well-known sneakers maker from California. The company creates shoes for daily life and sports like hip-hop dancing.
These sneakers are made mainly of high-quality fabric. They have rubber soles. While it provides more freedom for your moves, newbies may feel insecure without extra leather protection. I like the way I feel in this model. You don't feel them on your feet while you are dancing.

PROS:
Breathable fabric
Simple to fix on your feet
High quality rubber sole
Wide range of colors
Well-known developer
CONS:
These shoes are made of fabric that don't support your feet
3. Fila Athletic Sandal – Premium Choice Shoes for Hip Hop Dance Class
If you want to secure your feet from traumas, you will appreciate the model. It comes in different sizes and colors. While it is made of synthetic with a thick rubber sole, the model is also breathable and not slippery. Fila is a manufacturer from South Korea. You probably have heard about their sneakers and sports clothes. The company has been on the market since 1911. I like their clothes and shoes mainly because of the good quality and competitive prices.
This shoe has a perfect sole cover for dancing. You can firmly stand on any surface without sliding around. The model protects your toes and even arch, offering strong fixation. There are straps for a better fit on the back and at the upper part of the shoe. At the same time, it weighs 2 pounds, and you may feel its weight during the dance.

PROS:
Made of solid synthetic and rubber materials
Strong fixation
Not slippery
Feet protection
Competitive price
4. Adidas Originals – Stylish Womens Hip Hop Dance Shoes
If you are looking for leather sneakers with a low platform rubber sole, you can try this model. It looks stylish, and it is comfortable. Moreover, you can fix it reliably on your feet.
Did you know that Puma and Adidas were originally one brand founded by two German brothers? While I gave the first place to Puma on this list, Adidas is truly a legend among sports shoes.
This model is made of full-grain leather. You can wear it in daily life as well. The rubber sole is full and not slippery at all. The arch has a comfortable lift. There is a small platform, which does not bother you during the move.

PROS:
High quality leather
Low platform
Comfortable arch
Breathable
Not slippery
CONS:
This is not the cheapest option on the list
5. Reebok Freestyle – Good Hip Hop Dancing Shoes of Mid Cut
This is a mid-cut model for dancers who like to keep their feet safe and arch strongly fixated. Your feet feel comfortable inside of it due to the EVA midsole cushioning. The upper part of the shoe is made of leather. Reebok is a classic American brand. It has produced millions of sports shoes since 1958. The company is widely known around the world.
You may choose between black and white colors. If you are going to use these sneakers during your training, I recommend going for the black model. It will save you time on daily wiping your shoes. The rubber sole can be slightly slippery right after you buy it.

PROS:
Mid cut
Cushioned midsole
Breathable leather
High quality materials
Strong fixation
6. Nike Gymnastic – Best Shoes for Hip Hop for Men and Women
These shoes are soft and breathable. They look fragile, while in reality, they are almost unstoppable. I do recommend this pair to dance on hot summer days.
The fabric that covers them allows air circulation. Nike is an American brand. It was founded in 1964. The company offers a wide range of sports clothes and shoes.
This model weighs only 1.5 pounds. It fits perfectly with professional dancers as well as the newcomers. The solid rubber sole protects the toes from any damage. There is a lift on the platform that starts from the arch. Yet, I want to warn you these shoes are not water-resistant. You have to keep them out of the water.

PROS:
Lightweight
Made of high quality fabric
The rubber sole is solid
Strong fixation
Affordable price
7. Capezio DS11 – Top Hip Hop Sneakers for Fiery Moves
This is a split-sole model for professional dancers. However, you can start learning moves in these shoes as well. You can choose between white, black and red/yellow/blue colors.
No matter what you choose, these are the real dancing sneakers made by one of the most famous dancing shoe developers in the world. Capezio is famous for its ballet pointes and other dancing shoes they started to sell on Broadway in 1887. Now you can see similar models on legendary dancers.
This model has the split sole system which is usually recommended for professionals who need to perform a wide range of moves on their toes. The arch support allows tipping toe without damage. The leather is Nappa PU, and the tech-mesh is quite breathable. The tongue, Achilles notch, and collar all are padded.

PROS:
High quality leather
Manmade
Split-sole with arch support
Cushions
Affordable price
CONS:
It is slightly heavier than similar models on the list
Detailed Guide to Best Shoes for Hip Hop
No matter whether you are looking for men's or women's models, they are here on the list. You can even pick kids hip hop shoes here. If you are still wondering which type of sneakers you need for your training, check out this guide.
What shoes are good for hip hop dancing?
Hip hop is the dance that was born on the streets. It means that you need to fit in the street style, including the sneakers. The best option here is not just random sneakers but flexible ones that can protect your toes and allow you to move as much as you want.
What are hip hop shoes?
Hip hop shoes are sneakers made specifically to hold traction and provide support to the foot. They are flexible and stylish at the same time. They can be either full sole or split-sole. Yet, no matter what you choose, they need to be strongly fixated on your feet.
How to choose the best hip hop dance shoe?
Although you can wear any sneakers to dance hip hop there is a difference that matters. You need to find your perfect shoes based on numerous features. Once you find them, make sure you wear them only while you dance. Pay attention to the following factors.
Right size
This is a highly important thing to consider if you don't want to just throw away a perfectly good new pair of shoes. If you don't want to injure your feet, you have to make sure that you picked the right size from the table. Take measures of your foot if you are not sure which one to choose. Measure the length and width. After that, contact the store. You will need to stand on your toes during the dance, so make sure there is some room in your shoe.
Support of the ankle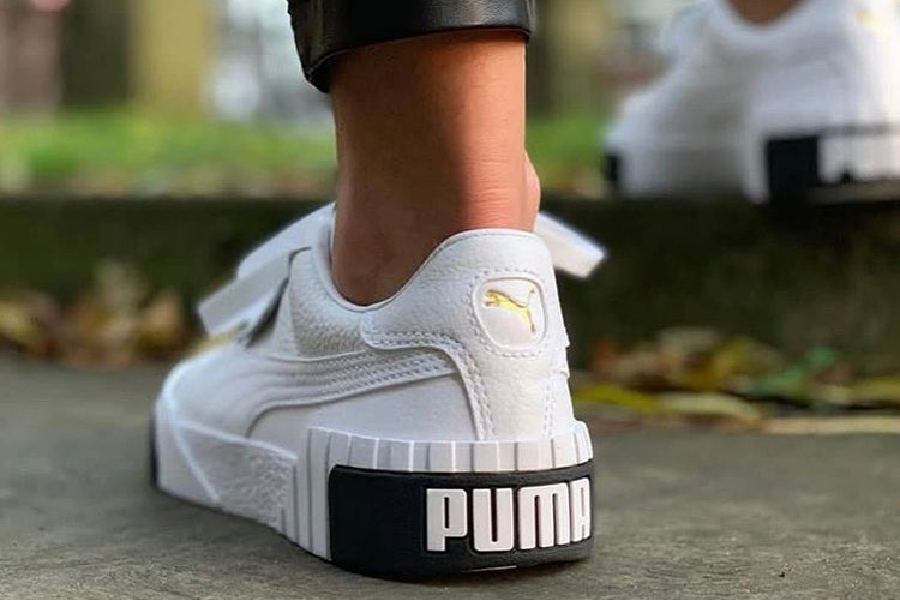 You will have to move a lot. These movements may include jumping, twisting, and squatting. You will not have much time to think about landing, so make sure your sneakers can solve the problem for you. The mid-ankle length will help you to fixate the foot batter. You can also ask for ankle support if you have just started your training.
Arch support
Your arch is always under pressure while you move. Dancing requires much more movements in a minute than you usually provide. It means you have to make sure that the arch is fixated reliably and safe. There are lots of extra support options offered by shoemakers. Make sure that sneakers provide shock absorption and are cushioned.
Comfort
A high level of comfort allows you to dance better. You will not worry about your shoes anymore and concentrate on dance. Pay attention to the fabric inside the shoe, cushioning, platform, and fixation. Your shoe must spread the pressure of your body equally on your feet to prevent injuries. If you are still new, you may want an extra pad inside the sneaker.
Materials
You may choose between leather and fabric when it comes to the top of the shoe. You don't have much choice with a sole, since it must be made of strong rubber. Make sure that the shoe is breathing. You don't want to have moisture inside the shoe.
Pricing
Even the most high-quality hip hop shoes can be affordable if you know where to look for them. I gathered sneakers with fair prices on the list. The average price on the market varies from $60 up to $120.
What kind of shoes do hip hop dancers wear?
I have made this list to help you to make a choice. I narrow down your options to the top-7 most reliable models, in my opinion. All of them match the criteria for the prime hip hop shoes. However, you still need to consider your basic demands to make a choice.
FAQ on the Best Shoes for Dancing Hip Hop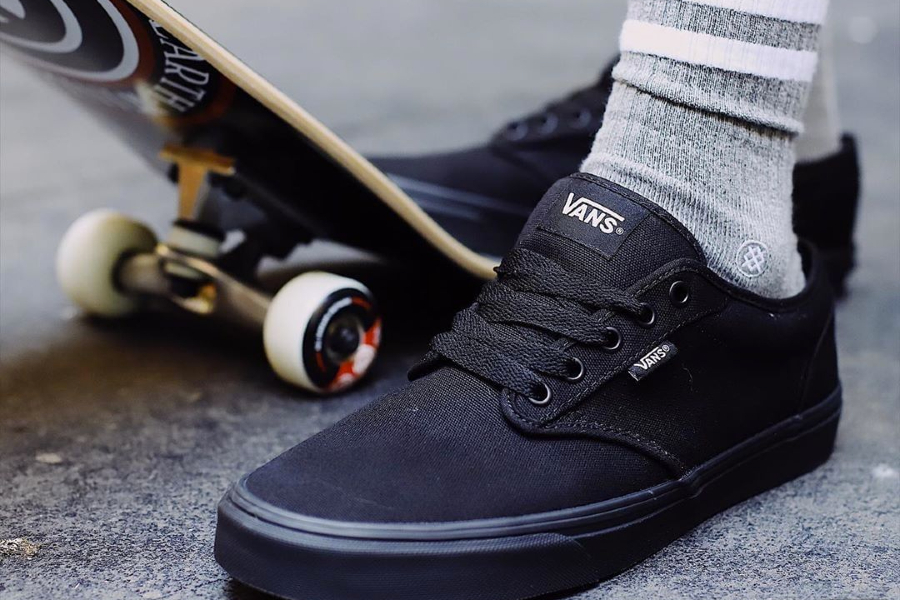 Read the questions I have found on the Internet. They were mentioned multiple times by users around the world. I hope my answers will help you.
What type of shoes to wear to a hip hop class?
You have to wear sneakers to the hip hop class. You may choose split-sole or full sole type. No matter what you choose, you have to separate your daily sneakers from your dancing ones.
What is the best type of shoes for men in hip hop?
There is no difference between male and female models when it comes to hip hop dancing. They must be flexible, simple to fixate on, reliable, and breathable. Newcomers require extra protection of their toes.
What are good hip hop dance shoes?
My prime choice is the Puma California model. They are simple and affordable. At the same time, these sneakers have full soles. They are easy to recognize since the model is identical to the one that was widely used by hip-hop dancers in the 80s. You may find your own ideal shoes.
What kind of shoes to buy for kids' hip hop class?
If you are buying hip hop shoes for kids, check the high level of safety. There must be cushions inside the shoe. The sneakers must be breathable and durable. Apart from that, they must fit the kid's size perfectly.
Suitable Shoes for Hip Hop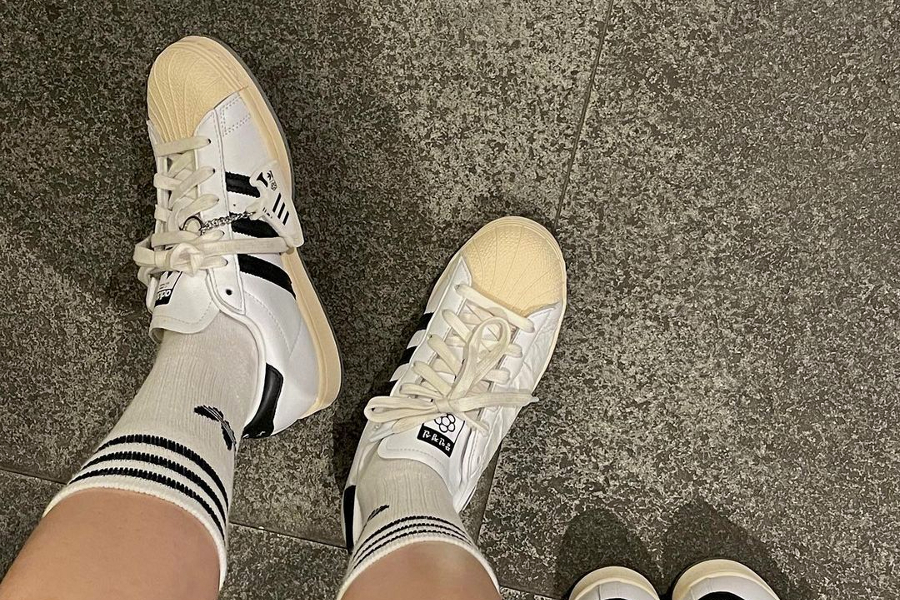 If you have recently signed up for hip hop classes, you may have thousands of questions about proper clothing and sneakers. I hope this article will help you to solve at least one problem. Choose sneakers you like the most. Like I choose Puma California. Since I specifically picked models with affordable prices, you can pick several pairs.
Have you ever danced hip hop before? Which shoes do you prefer to wear while you are practicing? Express your thoughts about it in the comments below.